大河网讯 1月6日上午,河南省十三届人大六次会议在省人民会堂开幕。灾后重建、创新驱动、现代产业体系……这些关键词全部出现在2022年河南省政府工作报告中,大河网记者对此进行了梳理。
On the morning of January 6, the Third Session of the 13th Henan Provincial People's Congress opened at Henan People's Hall in Zhengzhou city of Henan province. Such key words or phrases as post-disaster reconstruction, innovation-driven development and modern industrial system are stressed in the work report of the People's Government of Henan Province. Here are the top 10 hot words or phrases selected from the work report.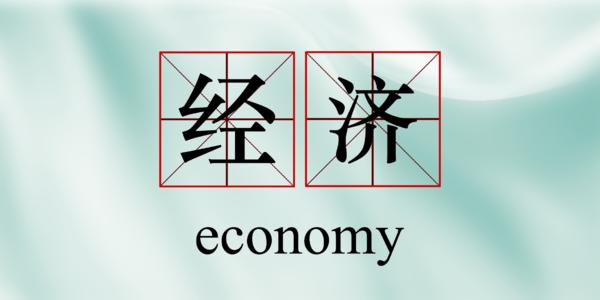 一、经济
全年完成固定资产投资2.8万亿元,力争"十四五"期间高铁投资3000亿元、通车里程达到3000公里。提高项目储备总量和质量,壮大新型消费,深化"万人助万企"。
First, economy
Investment in fixed assets is expected to reach 2.8 trillion yuan in 2022. During Henan's 14th Five-Year Plan period (2021-25), a total of 3,000 kilometers of high-speed rail will be open to traffic with an investment of 300 billion yuan. Besides, the quantity and quality of projects will be enhanced, the new types of consumption encouraged and the campaign of "10,000 people help 10,000 enterprises" deepened.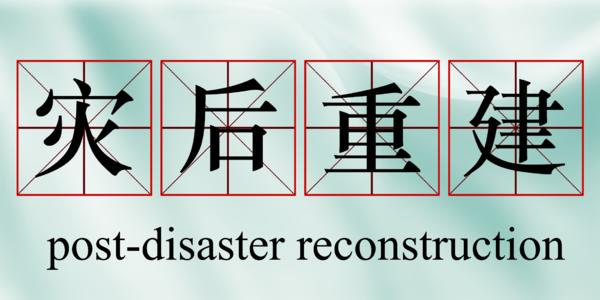 二、灾后重建
全面完成农村倒房重建,修复提升防洪抗灾工程,补齐城市防洪排涝短板,经过3年努力,全面提升防灾减灾能力,向党中央和全省人民交上一份优秀答卷!
Two, post-disaster reconstruction
Reconstruction of collapsed housing in rural areas will be finished, and flood control projects repaired and upgraded to strengthen weak links in urban flood control and drainage. With 3 years of efforts, Henan's disaster prevention and mitigation capabilities are expected to be strengthened substantially to live up to the expectations of the CPC Central Committee and the people living in the province.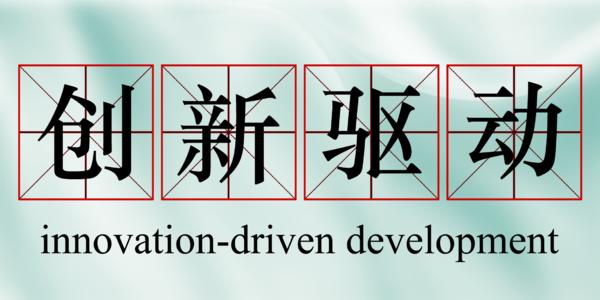 三、创新驱动
构建重大创新平台,激励企业大胆创新,大力引育创新人才,创新科研体制机制,营造尊重创新创造浓厚氛围,让创新成为新时代河南最鲜明的标识。
Three, innovation-driven development
Leading innovation platforms will be established to encourage enterprises to conduct innovative practices, competent professionals attracted and cultivated to innovate research systems and mechanisms, and a strong atmosphere of respecting innovation and creation fostered to make innovation the most distinctive symbol of Henan in the new era.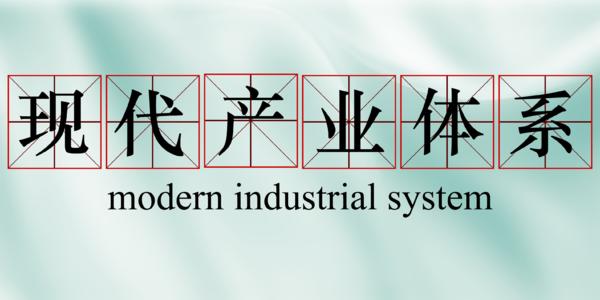 四、现代产业体系
围绕做强新型显示和智能终端、智能传感器、网络安全、5G、先进计算等产业链,力争"十四五"末电子信息产业规模达到1万亿元。加快数字经济与制造业融合发展,创建国家工业互联网示范区,建设10个省级数字化转型促进中心,推进智能化应用场景行业全覆盖。
Four, modern industrial system
Focusing on building strong industrial chains of new display, intelligent terminal, intelligent sensor, cyber security, 5G, advanced computing, Henan's electronic information industry is expected to reach 1 trillion yuan by the end of 2025. Besides, the integrated development of the digital economy and manufacturing will be accelerated to create a national Industrial Internet demonstration zone. Henan will also build 10 provincial centers for digital transformation promotion to make intelligent application scenarios cover all industries.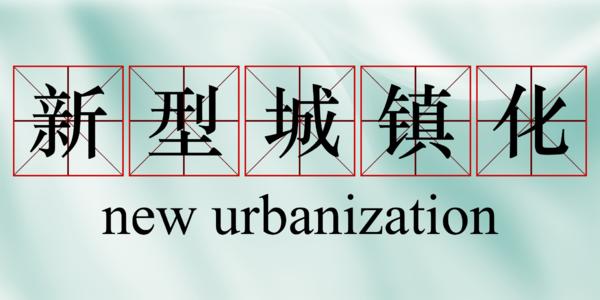 五、新型城镇化
推进郑州国家中心城市建设,建设人文、生态、智慧、时尚的现代化都市。推进现代化都市圈建设和区域协同,推进县域经济高质量发展,坚持以人为核心建设宜居韧性智能城市。
Five, new urbanization
Henan will promote the building of Zhengzhou as a national central city into a modern metropolitan rich in culture, with sound ecology and full of wisdom and fashion. Besides, Henan will also promote the construction of modern metropolitan area with coordinated and balanced development between different regions, boost high-quality development of county economies, and build livable and resilient smart cities putting people first and foremost.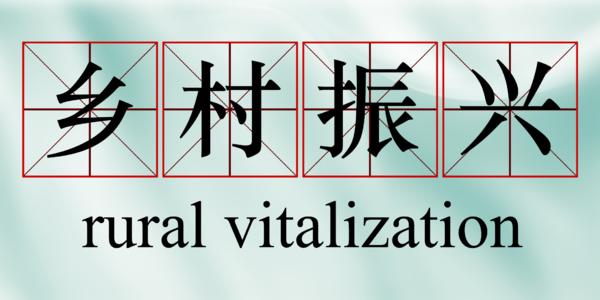 六、乡村振兴
扛稳粮食安全重任,确保粮食产量1300亿斤以上。加快建设中国(驻马店)国际农产品加工产业园、周口国家农业高新技术产业示范区。有效衔接巩固脱贫攻坚成果与乡村振兴,确保不发生规模性返贫和新的致贫。
Six, rural vitalization
Henan will continue to take its responsibility for national food security by ensuring a total grain output exceeding 130 billion jin (1 jin equals 0.5 kg) in 2022. The construction of China (Zhumadian) International Industrial Park of Agricultural Products Processing and Zhoukou National Demonstration Zone of Agricultural High-tech Industry will be accelerated. Besides, consolidation of the results of poverty elimination shall dovetail with rural vitalization, preventing any large-scale relapse into poverty.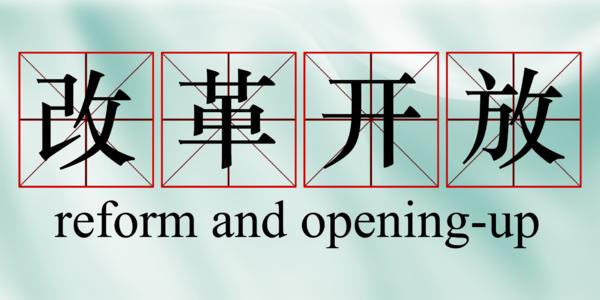 七、改革开放
提升开放通道新优势,拓展开放平台新空间,持续优化营商环境,加强产权和知识产权保护,治理恶意拖欠账款和逃废债行为,建设信用河南。持续深化重点领域改革,在建工、文旅、物流等领域打造一批旗舰劲旅。
Seven, reform and opening-up
Henan will expand new space for opening-up by creating new advantages as an important outbound channel. Besides, Henan will keep optimizing business environment, strengthen protection of property rights and intellectual property rights and crack down on malicious default to strengthen Henan's reliability. Reform in key areas will continue to be furthered with a group of leading enterprises in engineering, cultural tourism, logistics, etc., developed.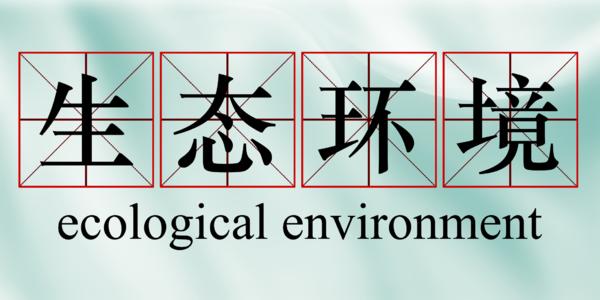 八、生态环境
加强黄河流域生态保护治理,做好黄河滩区居民迁建后续帮扶,启动新一轮迁建前期,确保黄河安澜。强化南水北调中线水源保护,确保工程安全、供水安全、水质安全,一泓清水永续北送。加大生物多样性保护力度。完成210万亩新造林、205万亩森林抚育任务。建设美丽河南。
Eight, ecological environment
Ecological protection of the Yellow River basin will be strengthened and follow-up assistance to residents once living in the Yellow River areas provided. Prior to the new round of relocation, the peace of the Yellow River must be ensured. Henan will strengthen its protection of the South-to-North Water Diversion Project's central route to ensure the safety of water transfer and quality. Henan will also step up efforts to protect biodiversity, plant 2.1 million mu (1 mu equals 0.067 hectares) of trees and nurture 2.05 million mu of forests to make Henan more beautiful.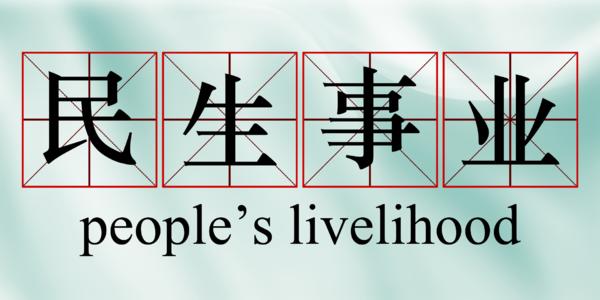 九、民生事业
坚持就业优先政策,健全工资决定及正常增长机制,保障新业态从业人员劳动权益。完善三孩政策配套措施,做好"一老一小"照护服务。推动7所高校11个学科创建国家"双一流",调整优化高校结构布局、学科学院和专业设置。继续办好十项重点民生实事,让人民群众获得感成色更足、幸福感更可持续、安全感更有保障。
Nine, people's livelihood
Henan will continue to give priority to employment, improve the mechanism of wage determination and regular growth and protect the rights and interests of employees engaged in new businesses. Supporting measures for the three-child policy will be perfected to take good care of the elderly and the young. 7 universities and 11 disciplines will be supported to apply for China's "Double First-Class" initiative to optimize the structure and layout of institutions of higher learning in Henan as well as their disciplines, colleges and majors. Besides, Henan will continue to carry out projects to support people's basic livelihood to make people have a stronger sense of fulfillment, happiness and security.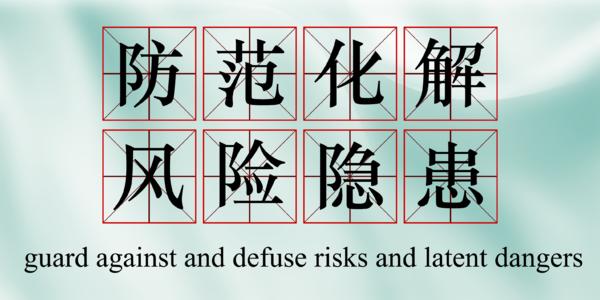 十、防范化解风险隐患
构建抵御自然灾害防线,针对防汛救灾暴露出的薄弱环节,迅速查漏补缺。防范化解经济金融领域风险。完成城商行、农信社改制化险工作,压降高风险机构。积极稳妥处置问题楼盘。防范化解安全生产风险。为人民群众筑起安全屏障、撑起生命绿荫。
Ten, guard against and defuse risks and latent dangers
Henan will build a strong line of fighting against natural disasters and quickly shore up weak links in flood control and disaster relief works. Besides, Henan will also guard against and defuse risks in economic and financial sectors, finish the restructuring of city banks and rural credit cooperatives while minimizing related risks, reduce high-risk institutions, actively and properly handle problematic housing projects and guard against and defuse risks in production to guarantee the security of lives and property of the people.
  策划:王曦辉 张培君
  统筹:张磊
  文案:朱丽文
  翻译:赵汉青
  审校:陈行洁
  制图:韩雨松 苗花香
  出品:大河网